Updates to Turnitin and GradeMark in MyLO
---
The latest monthly update to MyLO included many welcome changes to the integration we have with Turnitin.
These include:
Lecturers can now enable GradeMark without Originality Check in Brightspace (for those that want to only use the annotations/commenting and grading in GradeMark and do not want to see Similarity Scores/Similarity Report)
All dates are now managed in MyLO
You can automatically transfer Grades and Feedback to MyLO as draft (this is optional). This refers to grades entered within Turnitin only. Note: You no longer need to add a grade within Turnitin in order for students to see Grademark
There have been some user interface changes, that give lecturers a clear understanding of where they are in the grading process within the Assignment Summary page, with visual icons indicating if a grade has been provided (or not) or if feedback has been provided (or not).
Students will have a visual indication if feedback has been left in GradeMark (not just an indication if a grade has been provided) i.e. Inline Feedback to students( GradeMark) will be available to students without the need of adding a score in Turnitin, and will be available as soon as you publish your feedback (there is no longer a separate date for GradeMark Release)
For Group Assignments using Turnitin, Feedback is sent to all the members of the group, not just the user who submitted the original file.
Staff guides on creating an assignment using Turnitin and marking with Turnitin have been updated.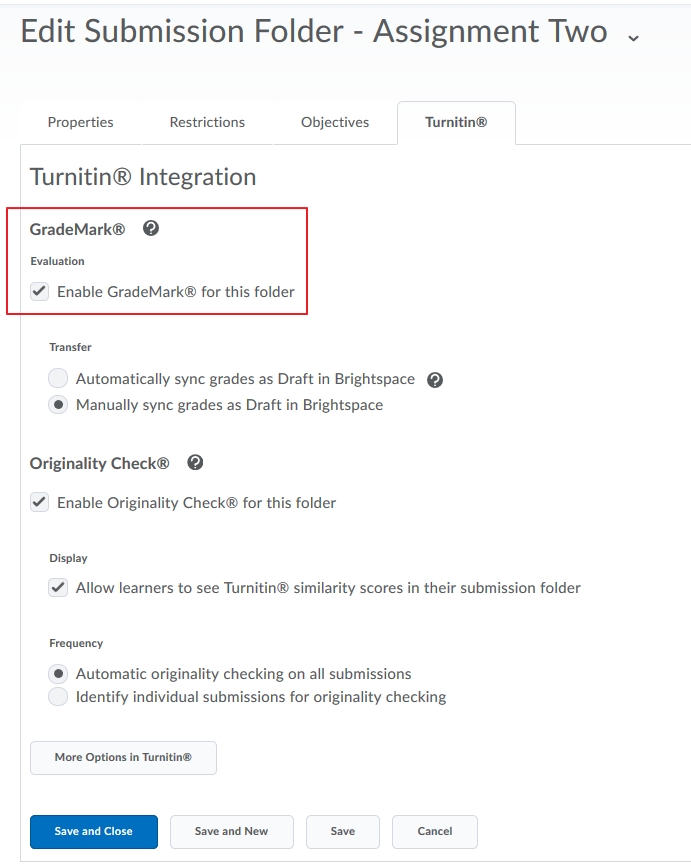 Students will now access GradeMark feedback by pressing on the View Inline Feedback option as seen below. An updated help guide for students is here.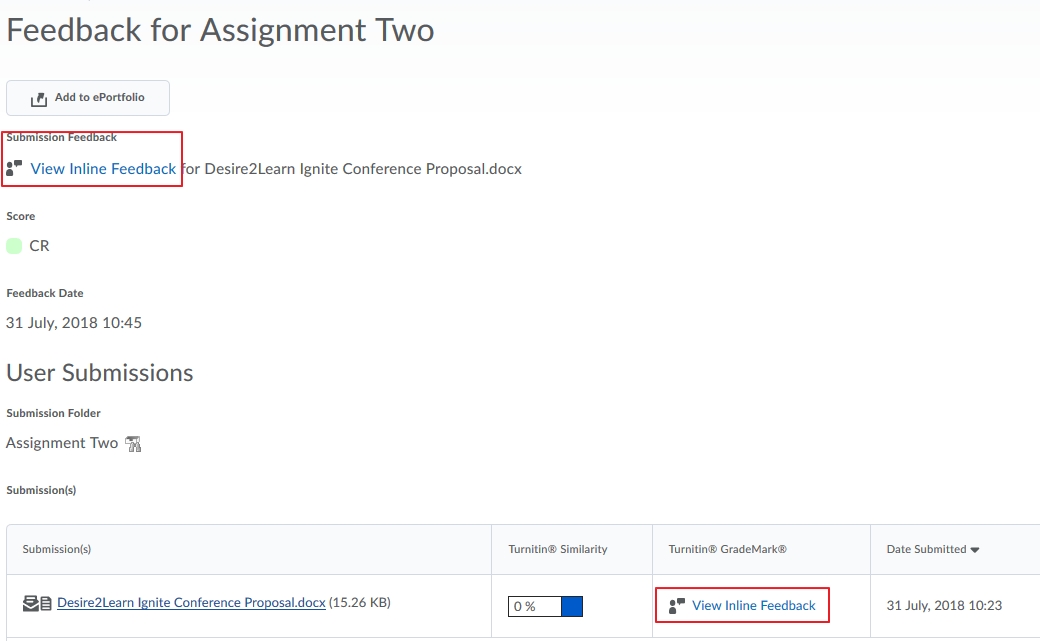 ---