Echo360 New Video Editor Released
---
Echo360 have now released the first iteration of their new inbuilt Video Editor.
The Editor has been completely redesigned to be more user-friendly, making common video and audio editing tasks simple to complete from your browser.
There are further exciting enhancements due to be released over the coming months.
The following is a quick start guide for using the new Video Editor.  A more detailed help guide is available here https://learn.echo360.com/hc/en-us/articles/360035035812-Editing-Videos or via the Echo360 staff guides on the MyLO Home Page  https://www.utas.edu.au/mylo
Please note:  It is always good practice to use the Save As workflow, to ensure you always have an unedited original version of a recording.
If you have any queries regarding using the new Video Editor, please log a job via the Service Portal using the Request Support for Learning Management Systems (MyLO) form https://utas1.service-now.com/selfservice?id=sc_cat_item&sys_id=2ea6172bdba0b7006223147a3a96198f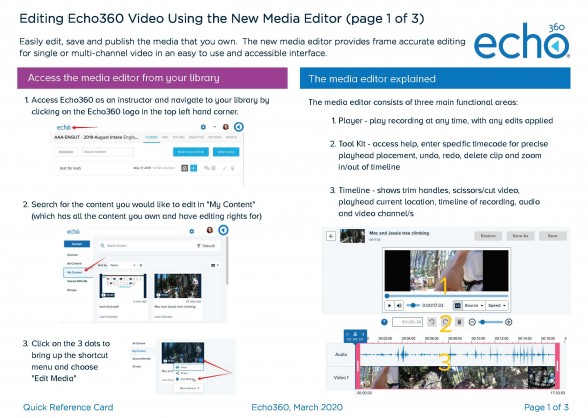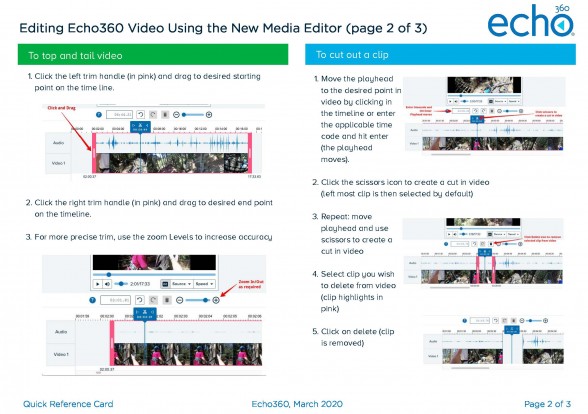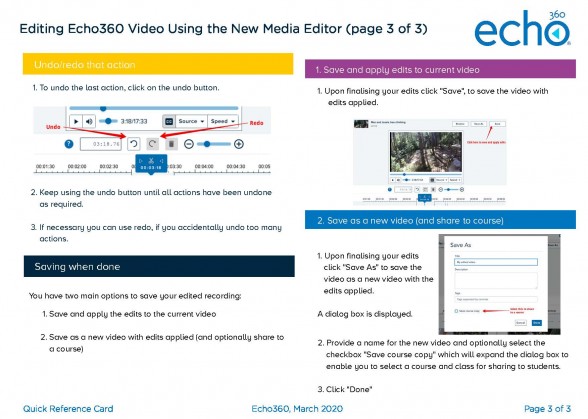 ---