MyLO – Akari Unit Outlines and MyResults
---
MyLO Akari Unit Outlines
MyLO has been updated with a staggered approach to accommodate the new Unit Outlines using Akari.
In MyLO units this has been accommodated by automating the creation of a link in the unit information widget to the Akari Online Unit Outline.

This will be the default option when creating a 2024 unit in MyLO Manager, and there will be no action required to add the link in your MyLO unit – MyLO Manager will do that for you.

This will work for the majority of our units including co-badged provided that the Unit code (eg BMA101) remains in the unit title.
Clicking on the link in a MyLO unit will generate an error message if the Unit Outline has not yet been created in Akari.
There is a MyLO staff help guide available with detailed information on our new process for linking to Unit Outlines.

There is more information regarding the Akari process on the Akari Staff Intranet site including a useful FAQ and template for adding the Unit Schedule (removed from the new Akari Unit Outline) into your MyLO unit.

If the unit codes need to be removed from the unit title, or you have chosen not to use Akari in semester 1, the "website" format option should be chosen in MyLO Manager, and the online unit outline will need to be linked to from within a MyLO content page within the UnitOutline folder.
Please note that Akari-generated Unit Outlines will only be compulsory from Sem 2, 2024.

MyResults

MyResults will be used for results finalisation for in Semester 2, 2023
Now is the time to check that your 2023 Semester 2 MyLO gradebooks have been set up correctly to import into MyResults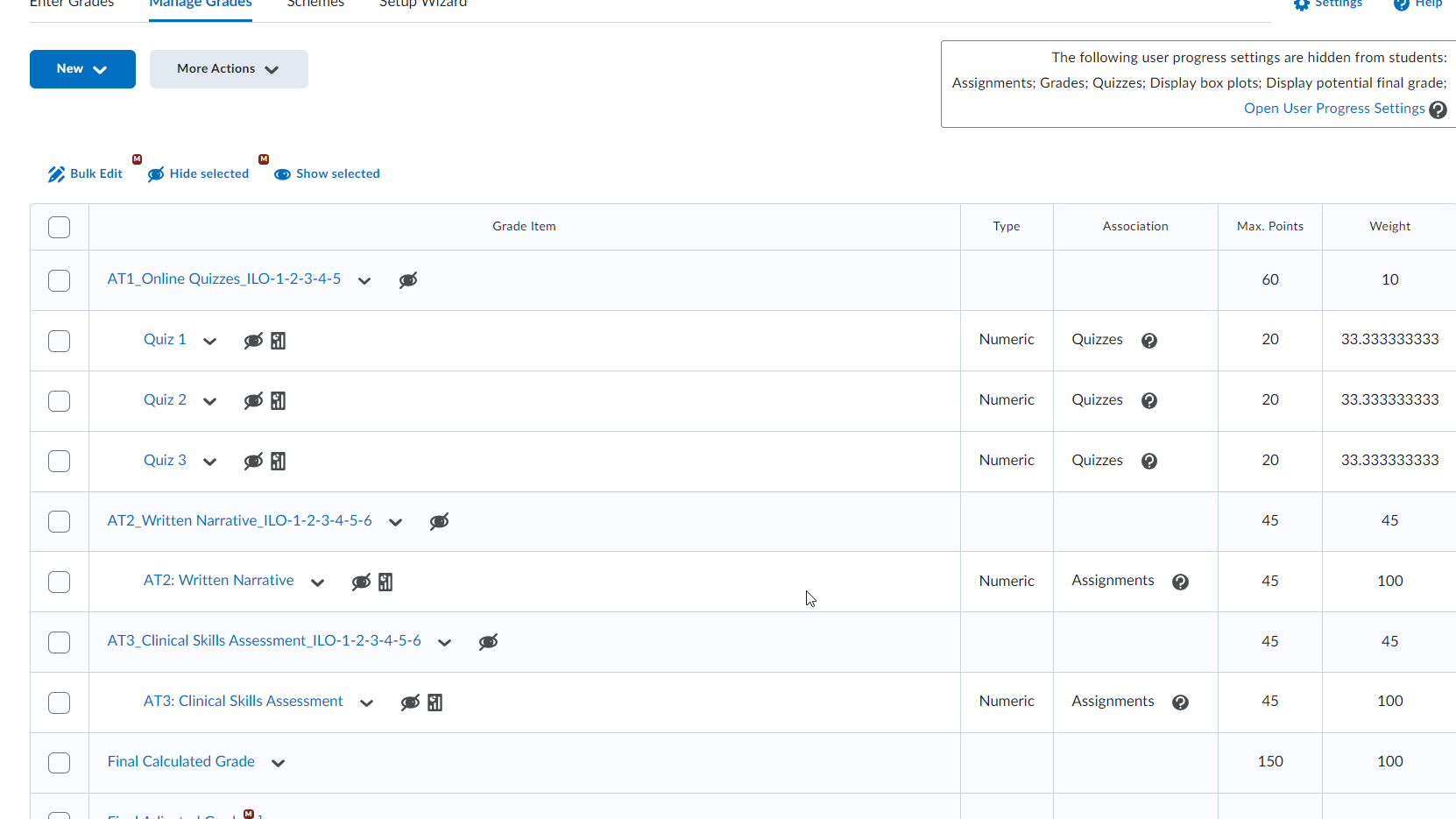 This page has a quick start video demonstrating how to set up your gradebook, and a series of FAQ's and text based instructions

For more information regarding the MyResults process and how to request help if required, see the MyResults Intranet page
---